Our shared colocation service is perfect for customers that have a small footprint requirement. Space is contracted "per physical device", with equipment placed within a multi-tenanted/shared rack with access to our resilient power and business class internet connectivity.
Devices are rack mountable with your own supplied rail kit or alternatively we can lease a shelf.
Whether you have a development or production server, VOIP system, or a backup device that you need to place in a secure environment, this is a cost-effective solution where you only pay for the space you use.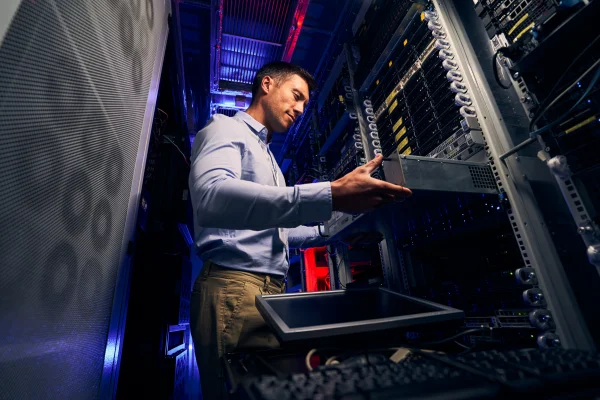 Benefits
Host your business critical server and telecommunications hardware in our secure, resilient, and environmentally efficient data centre facilities to ensure maximum availability and performance of your core applications and data.
Cost Effective
Only pay for the colocation space that you use and benefit from a reduced cost by sharing space with other tenants.
Scalability and Flexibility
Easily scale your infrastructure as your business grows and adapt to changing requirements.
Managed Connectivity
Our resilient, fully managed internet connectivity with IPv4/6 allocation for quick provision.
Peace of Mind
ISO27001-accredited data centres secure your sensitive data and ensure uninterrupted operations.
Explore our Lockable Racks
Lockable Full Rack
Lockable Half Rack
Lockable Quarter Rack